KP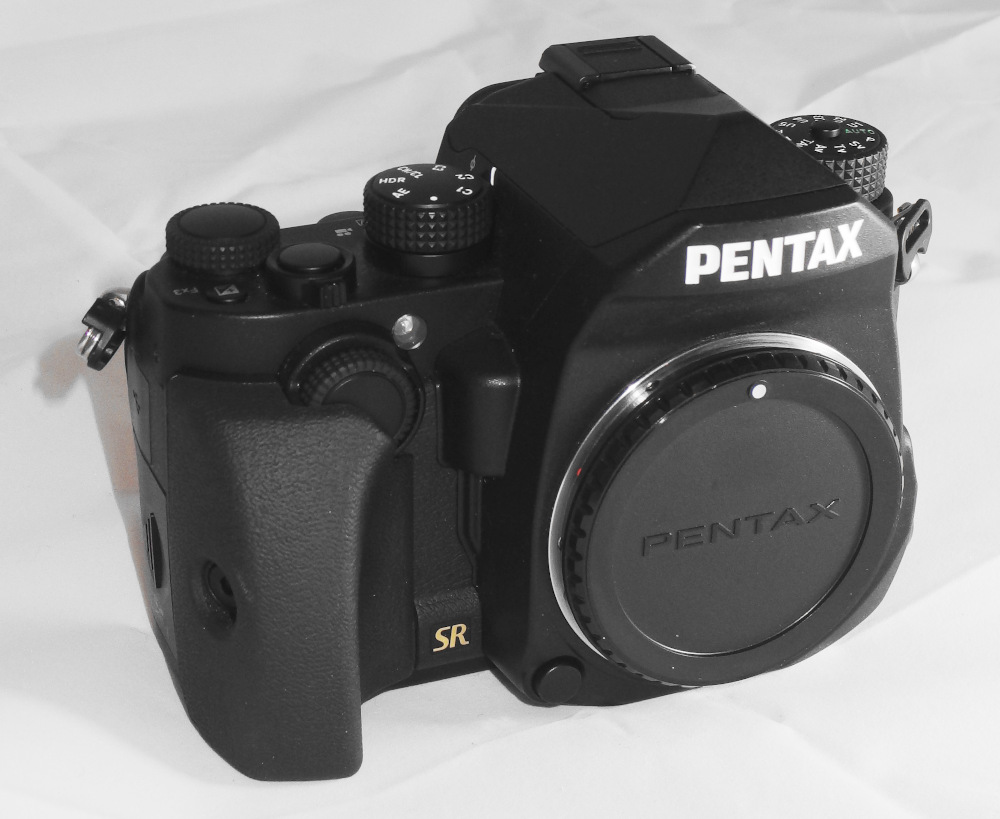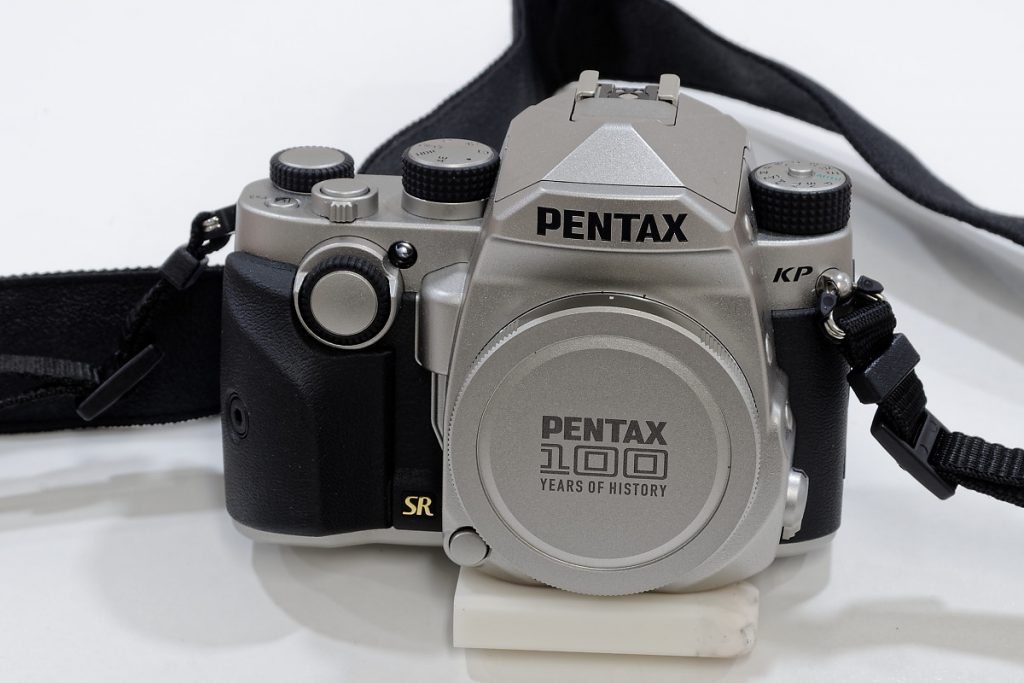 General Description
Product Variations
Exact Name
KP
KP
KP J limited
KP J limited
Color
black
silver
black & gold
dark night navy
Year of Introduction
2016
2016
2019
2019
Catalog Number
16242
16983

S0016178-group

S0016183-group
Sold with Case
—
—
—
—
The KP J limited is the result of an collaboration between passionate Pentax fans at Ricoh, Miroku Techno Wood Company, Citizen Watch Company, and professional photographer Kazutoshi Yoshimura. It is a made-to-order special model with special colour paint and and custom parts attached to the KP.
Features of this special J limited edition of the KP include:
a custom wood grip made by Miraku Techno wood (in red or sumi black, respectively)
a lens mount made of Citizen's Diamond Like Carbon, which gives a unique look and adds durability
a custom top cover and metal hotshoe mount (in black or navy, respectively)
a landscape shooting preset in U5 inspired by photographer Kazutoshi Yoshimura
gold lettering for the KP logo and rear buttons (black & gold variant only)
The KP J Limited edition was discontinued in 2021.
Technical Specifications
General
Lens Mount
"crippled" KAF2
Mount Limitations
digital A aperture or metered manual only
AF System (sensitivity)
SAFOX XI, 27 sensors, 25 cross-sensors (-3 ~ 18 EV)
AF with supersonic lenses
yes
Power-Zoom Features
—
Self-Timer
12 / 2 sec
Mirror Lock-Up
yes
Cable Release
CS-310
Infra-Red Release
remote control F / remote control O-RC1
Custom Functions
24
Additional Features
weather sealed, 3 different grips included
Width x Height x Depth
131.5 x 101 x 76 mm
Weight
703 g
Image Sensor
Effective Pixel Count
24.23 megapixel
Sensor Type
CMOS
Sensor Size
15.6 x 23.5 mm
Focal-Length Multiplication Factor
1.53 x
Image Storage
Data-Storage Formats
RAW (DNG, PEF), RAW + JPG, JPG
Storage Media
Secure Digital (SD, SDHC, SDXC)
Digital Features
Shake Reduction
yes
Dust Removal
yes
Live View
yes
Orientation Sensor
yes
Exposure System
Exposure Modes
Pgreen, Video, (Hy)P, Sv, Tv, Av, TAv, (Hy)M, U1-2, SCN
Metering Modes with K and M Lenses
center-weighted, spot
Metering Modes with A and newer Lenses
77-segment, center-weighted, spot
Meter Material
86k pixel RGB sensor
Exposure Compensation (Step)
+/-5 (1/2 or 1/3 EV steps)
Exposure Lock
yes
Meter Range
-3 ~ 20 EV
ISO Range
100 ~ 819200 ASA
Shutter
Construction
electronic (vertical)
Material
metal
Shutter Speeds
30 ~ 1/24000, B
Mechanical Speeds
30 ~ 1/6000, B
Viewfinder
Magnification [Coverage]
0.95x [100%]
Aperture Indication
LED
Shutter-Speed Indication
LED
Interchangeable Screens
yes
Power Source
Batteries
1 x Lithium-Ion D-LI109 rechargeable
External
K-AC168E
Continuous Shooting
Continuous Shooting
7 frames per second
Flash System
Command Protocol(s)
—
Features
HS, P-TTL
Synchronization Speed(s)
1/180 ~ 30, B
Built-In Flash
Guide Number (GN)
6
Coverage (35mm equivalent)
28
Auto Pop-Up
yes
Red-Eye Reduction
yes
AF Assist
yes
Accessories
Strap
O-ST162