Features and Operation of the KA2 Mount
Features and Operation of the KA2 Mount
Lenses:

none

Bodies:

MZ-M/ZX-M

Compatibility Issues:

The MZ-M/ZX-M body is usable with the FAJ lenses only in Tv and P operating modes.
Overview
The KA2 mount is identical to the KAF mount, but does not feature an auto focus coupler. Therefore it supports all features of the KAF mount except AF.
Operation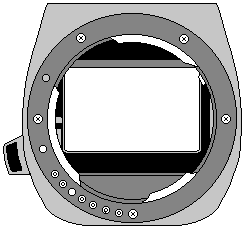 Figure 1. Diagram of the KA2-mount.